"The Belt and Road" National Advanced Training Program on Cultural Exchanges was held successfully at SJTU from July 12 to July 23, 2021. This program was hosted by the Shanghai Municipal Education Commission and was organized by the School of Humanities of SJTU.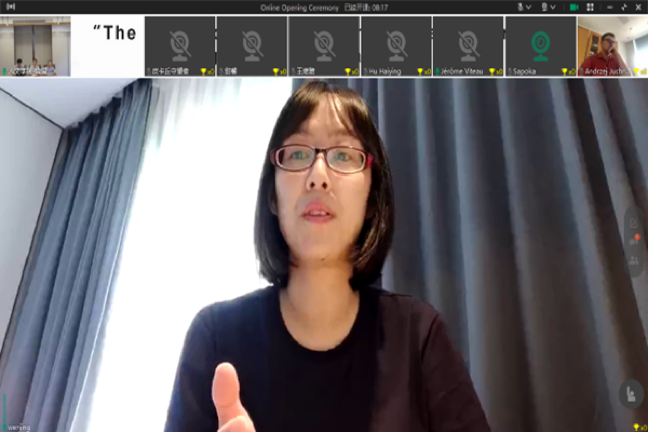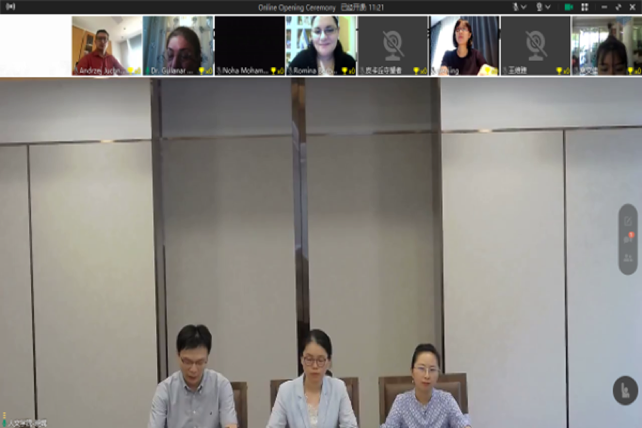 On July 12, the opening ceremony was held in the School of Humanities on Xuhui campus. Prof. Cai Wenjing, Vice Dean of the School of Humanities, Ms. Mo Xiaoling, Director of the School's International Office, Prof. Wang Jun, Director of the Center for International Chinese Education, Ms. Xiao Wei from the School's Academic Affairs Office and 18 participants from the Belt and Road countries attended the ceremony. Prof. Cai Wenjing delivered a welcome address and explained the significance of this cultural exchanges program. Prof. Wang Jun introduced the program courses and expressed his wish that through this online program, all the participants could improve their Chinese language skills and achieve a better understanding of Chinese culture.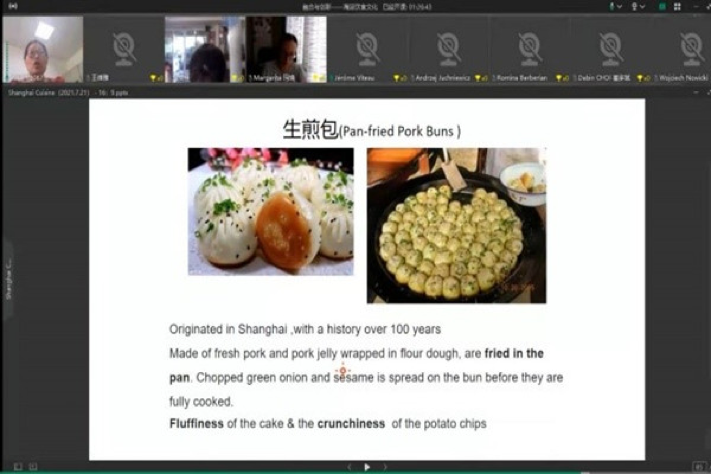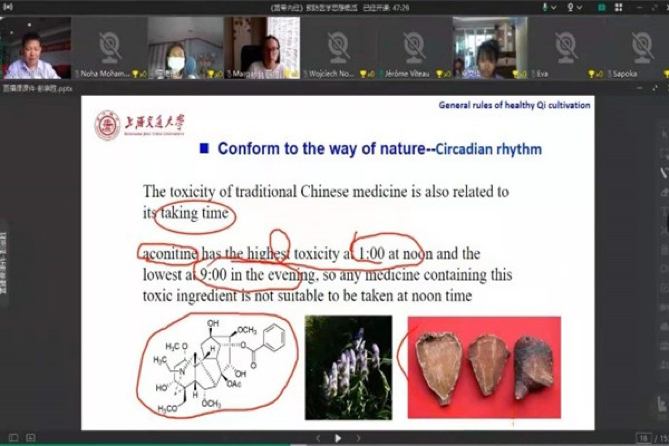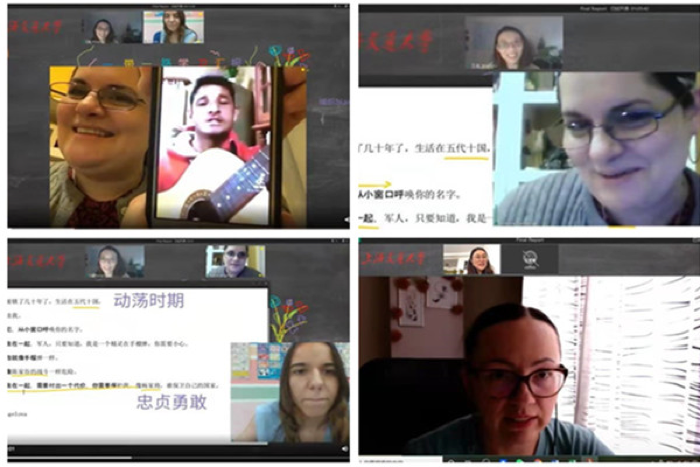 The 12-day online program consisted of live Chinese language courses, live cultural lectures, recorded cultural lectures and virtual trips to museums. Through this program, participants not only learned Chinese language, but also knew more about the traditional Chinese medicine, Chinese philosophy, traditional Chinese music and so on. By the end of the program, participants used PPT slides and short poems to demonstrate their learning outcome, and expressed their thanks to all the program faculty.
Written by Bao Hui and Mo Xiaoling
Photo by Bao Hui and Xiao Wei
Edited by Zhang Yihan