Institute of Arts and Humanities Website: http://iah.sjtu.edu.cn/cn/home/index.asp
Institute of Arts and Humanities (IAH), originally the Institute of Arts and Humanities of Shanghai Jiao Tong University (SJTU) founded in 2008, is a research institute under the direct leadership of SJTU. It has 26 faculty members and recruits world class researchers, including professor-level or above intellectuals and accepts visiting scholars. While SJTU provides administrative funds for IAH every year, the institution operates independently. IAH has engaged in many grand and key research projects supported by the National Social Science Foundation, and its faculty members have published outstanding papers in prominent journals in Europe and America, as well as books. In recent years, IAH has further developed a think tank, and many of its reports for decision making and consulting have been approved by the Party and state leaders. In 2018, IAH was listed in China Think Tank Index (CTTI). In September 2019, IAH was approved by SJTU to be incorporated into the School of Humanities. IAH continues to exist as an interdisciplinary, college-level research institute striving for collaborative research among different fields of humanities aiming to promote inquiry into the arts and humanities, as well as social sciences. It has become a new platform enabling dialogues and debates among worldwide scholars, enabling engagement in cooperation and communication. The Institute closely follows the development of contemporary China and the world; meanwhile, it gives heed to the theoretical and academic innovations in academic studies. IAH now has three professors, three associate researchers, and one assistant researcher, who are all distinguished teachers at home and abroad. The current Dean of the IAH is Wang Ning, Distinguished University Professor of Humanities and Social Sciences at SJTU, Dean of the School of Humanities, Distinguished Changjiang Scholar Approved by the Ministry of Education, Member of the Academy of Latinity, and Foreign Member of Academia Europaea. The former Dean of the IAH was Liu Kang, Zhiyuan Chair Professor of Humanities, Foreign Member of Academia Europaea, and professor of East Asian Studies at Duke University. Yang Xiaoneng, former director of the Department of China at the Nelson-Atkins Museum of Art, is a distinguished professor at SJTU. IAH will continue to develop a research team with international influence and build a platform on the criteria of freedom, independence, rationality, and passion to promote the exploration of contemporary issues.
Faculty
Liu Kang Chair Professor
Xiaone ng Yang Distinguished Professor
Liu Rui Associate Professor Wang qi Associate Research Fellow Dan JI Associate Research Fellow

Luofu YE Assistant Research Fellow


| | |
| --- | --- |
| | |
| Professor Wang Ning gave lectures in Cuba. | IAH has published a series of papers in the world's top journals. |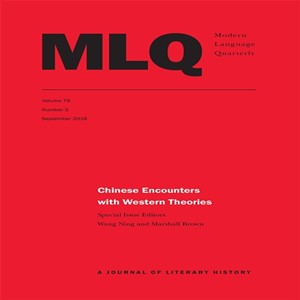 Professor Liu Kang attended the CPC in Dialogue with World Political Parties High-Level Meeting.