From May 10 to 26, 2023, the School of Humanities held the 2023 International Exchange Month. With diverse academic events and activities, it has attracted more than 200 faculty and students from home and abroad.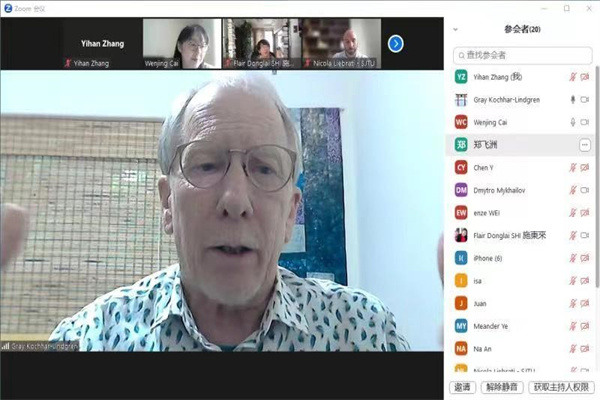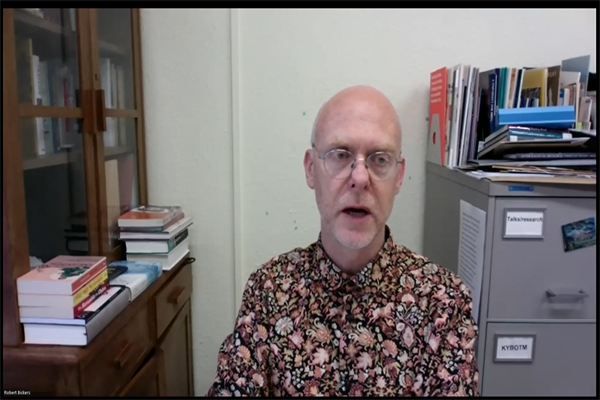 On May 10, the school held "Modern Chinese Studies" lecture series. In the morning, Gray Kochhar-Lindgren, Honorary Professor of Comparative Lecture at the University of Hong Kong, delivered a lecture entitled "The Transdisciplinary Humanities as a Critical Zone: Projects, Partners, and Passion". The lecture was moderated by Prof. Cai Wenjing and responded by Associate Prof. Shi DongLai and Associate Prof. Nicola Liberati. In the afternoon, Robert Bickers, Associate Pro Vice-Chancellor, Professor of History at the University of Bristol, delivered a speech on "New Directions in Hong Kong History". The lecture was moderated and responded by Prof. Chang Chihyun. The two speakers also conducted in-depth discussions with the audience respectively.
On May 17, the school held a briefing on overseas exchange programs. Prof. Cai Wenjing, Vice Dean of the school, moderated the briefing. Ms. Zhang Yihan from the International Office first introduced the university-level and school-level exchange programs. Later, the school's undergraduate student Zhao Yutong and master student Lu Fengfeng shared their exchange experiences at KU Leuven and Heidelberg University respectively. The school's doctoral student Jiang Shuiyao, also shared her idea of how to apply for the CSC scholarship. Ms. Zhang Nanqing, the school's alumni, was also invited to share her working experience in international organizations. The briefing enabled the students to fully understand various exchange programs and prepared them for future participation in overseas exchange programs.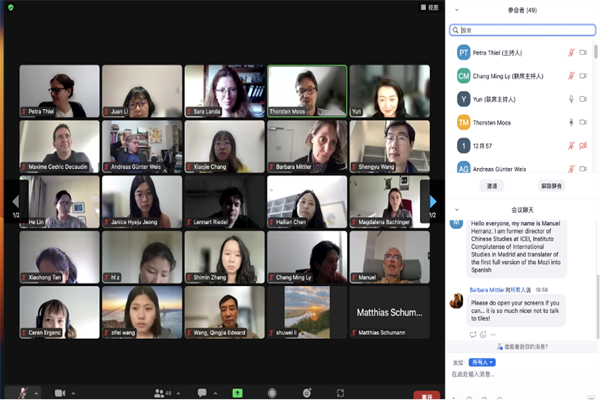 On May 17, Shanghai Jiao Tong University and Heidelberg University academic dialogue on universal love was held online. Prof. Thorsten Moos from Heidelberg University and Associate Prof. Wu Yun from SJTU were invited to discuss the concept of universal love in Chinese and Western cultures and religious ethics. They also conducted an in-depth exchange with experts and scholars present.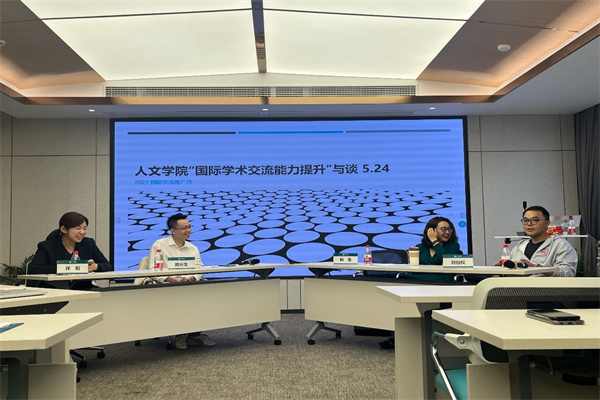 On May 24, the school held a salon of how to improve the students' academic exchange competencies. The salon invited Associate Prof. Han Lei, Associate Prof. Xu Hang, Associate Prof. Lai Changsheng, and Associate Prof. Liu Boquan from the school to guide students on how to attend international conferences and publish papers in international journals, and how to improve their English academic writing skills. Through this salon, students could achieve a better understanding of how to improve their academic exchange competencies.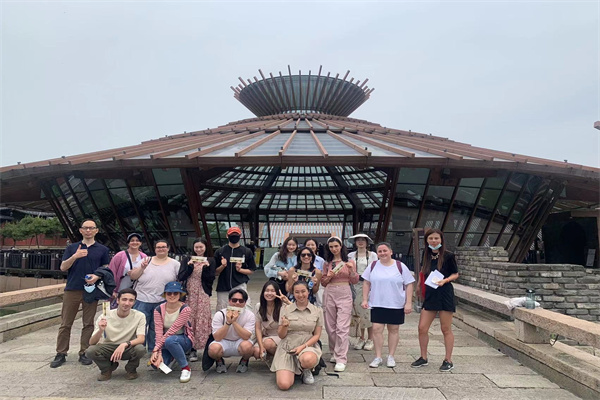 On May 26, the school organized a trip to Guangfulin Cultural Relics. Associate Prof. Lin Minghao from the school helped introduce the history of Guangfulin Cultural Relics to 15 Chinese and international students. Through this trip, the students gained a deeper understanding of Chinese history and culture.
Launched by the School of Humanities, the International Exchange Month aims to help enhance the students' international exchange competencies, and train them to become talents with international vision.
Photo by Li Juan, Dai Xing, Zhang Yihan