On April 18, 2023, the Permanent Mission of China to the United Nations Educational, Scientific and Cultural Organization (UNESCO), National Commission for UNESCO of China, the Center for Language Education and Cooperation (CLEC) and the European Head Office of China Central Radio and Television Station (CCTV) jointly held a celebration for the 2023 United Nations (UN) Chinese Language Day at the headquarters of UNESCO in Paris. This year's celebration includes a forum themed at "Chinese Language: Facilitating Dialogues across Civilizations" and a reception. The forum was hosted by Mr. Yang Jin, Permanent Delegate of China to UNESCO.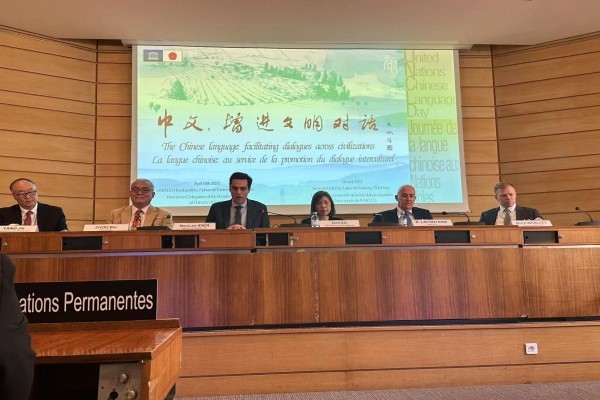 Mr. Chen Jie, Vice Minister of the Ministry of Education of China and Director of National Commission for UNESCO of China, Mr. Tawfik Jelassi, Representative of the Director-General of UNESCO and Assistant Director-General for Communication and Information, UNESCO, and Dr. Jing Wei, Deputy Director-General of CLEC delivered addresses respectively at the opening ceremony of the forum.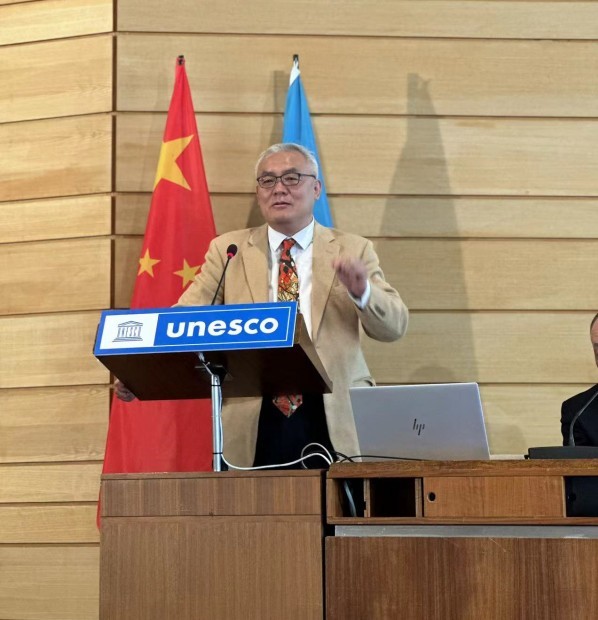 Prof. Zhou Bin from the School of Humanities at SJTU was invited to the forum and delivered a keynote speech on the theme of "Chinese Calligraphy: Promoting Mutual Learning among Civilizations". In his speech, he advocated the teaching concept of "international Chinese education plus Chinese culture plus calligraphy", which was highly appreciated by representatives and experts attending the forum.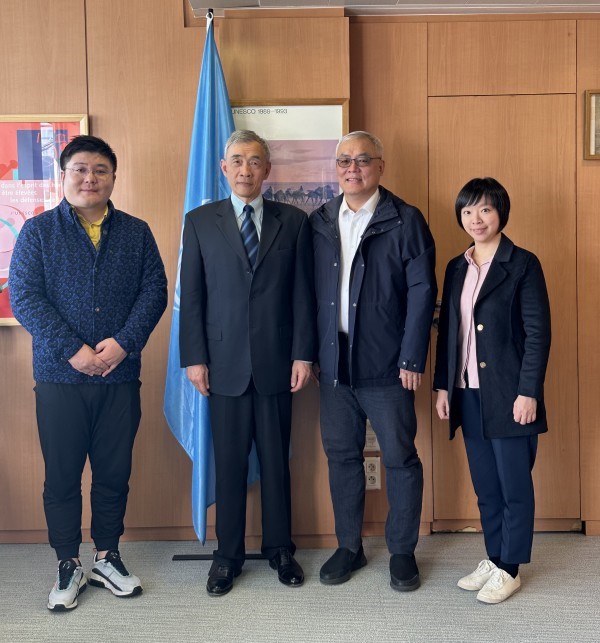 The reception was addressed by Mr. Qu Xing, Deputy Director-General of UNESCO, and Ms. Tamara Rastovac Siamashvili, Chairperson of the UNESCO Executive Board. At the reception, Prof. Zhou Bin presented a range of calligraphy works specially created for the celebration, and also created calligraphy works for ambassadors from different countries on site.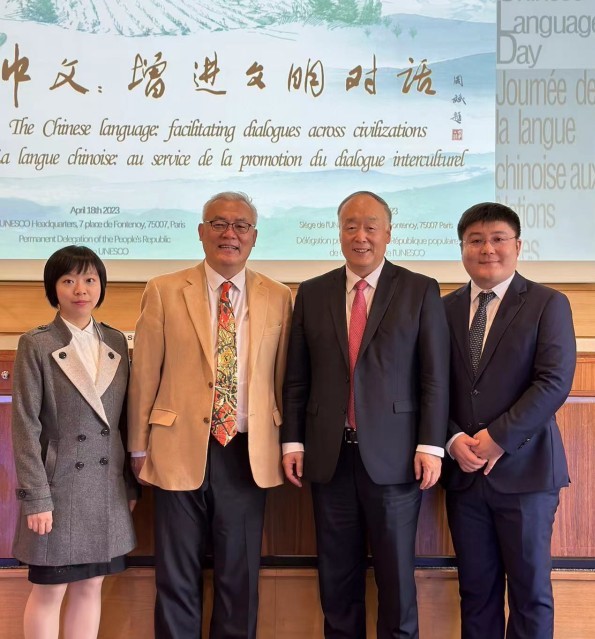 Prof. Zhou Bin also brought two doctoral students Mr. Yu Sixu and Ms. Gao Jiuya to this grand event, which was part of the SJTU Global Challenge Program "The Cultivation and Practice of SJTU students' Public Diplomacy Abilities at United Nations". The students offered their advice for the forum and the calligraphy exhibition and greatly improved their international exchange competencies.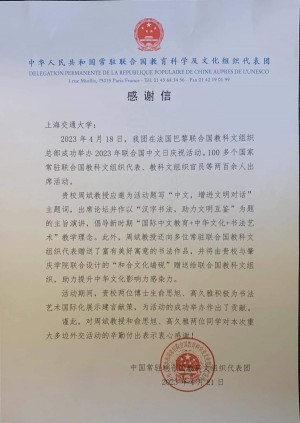 As the calligraphy teacher of the former UN Secretary-General Ban Ki-moon, Prof. Zhou Bin has always been committed to promoting cultural exchanges through Chinese calligraphy. During the event, Prof. Zhou Bin presented the "Inkstone of Harmonious Culture" jointly designed by Shanghai Jiao Tong University and Zhaoqing College as a gift for UNESCO, demonstrating the charm of China's "scholar's four jewels".
Written by Yu Sixun and Gao Jiuya
Photo by Yu Sixun and Zhao Ping