From November 23 to 28, 2021, the School of Humanities held an International Week to strengthen connections with partner universities in teaching, research, faculty and student exchange, and to expand its international influence.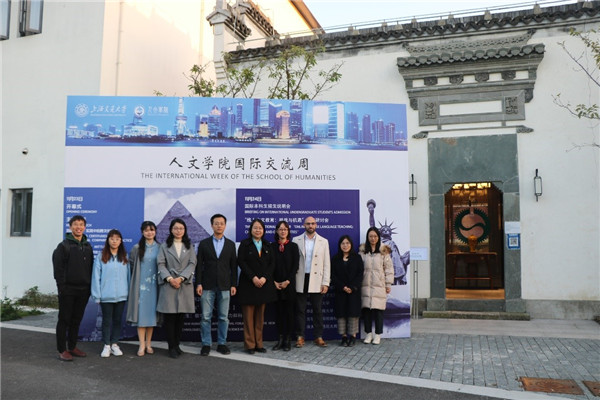 On November 23, the school held the opening ceremony of the International Week. Prof. Chen Ke, Deputy Director of SJTU's International Affairs Division, Ms. Qi Hong, Secretary of the Party Committee of SJTU's School of Humanities, Prof. Cai Wenjing, Vice Dean of SJTU's School of Humanities, some faculty members and students from SJTU and partner universities attended the ceremony.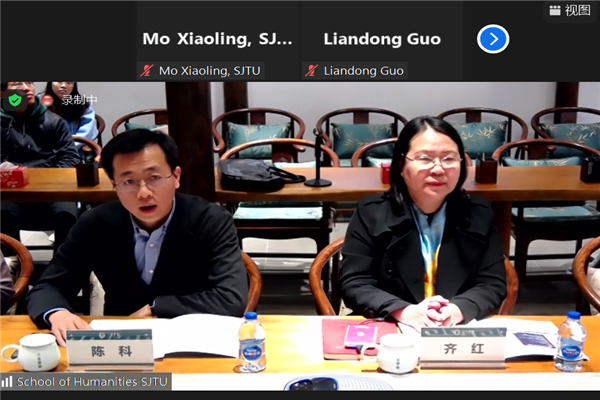 Prof. Chen Ke delivered a welcome speech. He stressed SJTU's dedication to intensive educational and research exchanges with overseas universities through various kinds of collaborations, such as double degree programs, joint seed funding, and student exchange programs. He believed that the International Week would serve as a platform to enhance mutual understanding and cooperation.


Ms. Qi Hong also addressed the ceremony. She highlighted the school's commitment to innovation, openness and inclusiveness by promoting dialogues among different civilizations in the era of globalization. She mentioned that the International Week demonstrated the school's central strategies of the internationalization and believed that this annual event would be continuously hosted to deepen partnership and friendship with other universities.


Later, Prof. Barbara Mittler, President of the Confucius Institute Council and Founding Director CATS at Heidelberg University, delivered a keynote speech entitled "Unmastering Certitudes: Transcultural Comparison in Practice".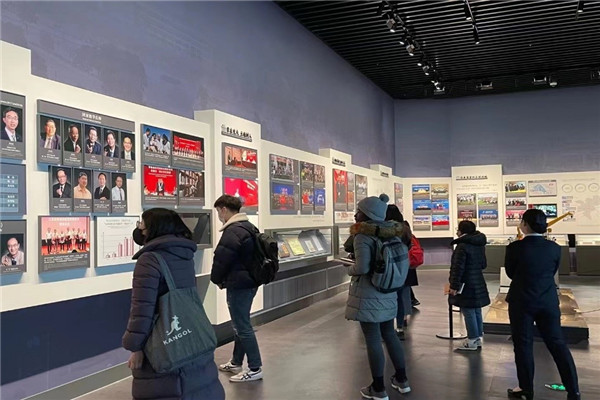 On November 23, the school held a cultural event for international students, including a visit to the SJTU History Museum, a visit to the School of Agriculture to get to know grape planting and wine making, a lecture on Peking Opera mask and Peking Opera mask painting. Through those activities, international students achieved a better understanding of SJTU as well as the traditional Chinese culture.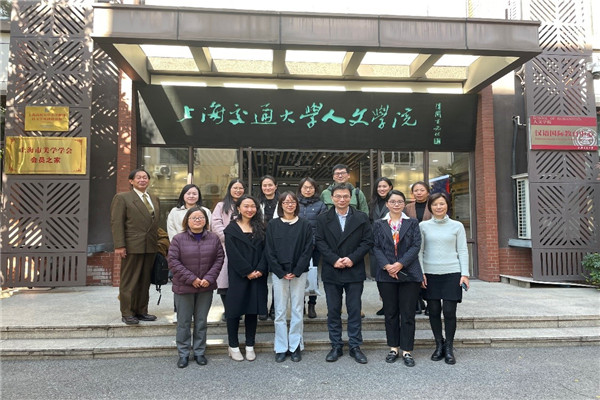 On November 24, the school held a briefing on international undergraduate students admission. Staff from the Admission Office of the International Student Center gave a briefing on SJTU 2022 international undergraduate student admission, while Ms. Mo Xiaoling from the School of Humanities introduced the school's undergraduate programs. They had an in-depth discussion with college consultants from international high schools and expected more excellent students from those schools to apply for SJTU.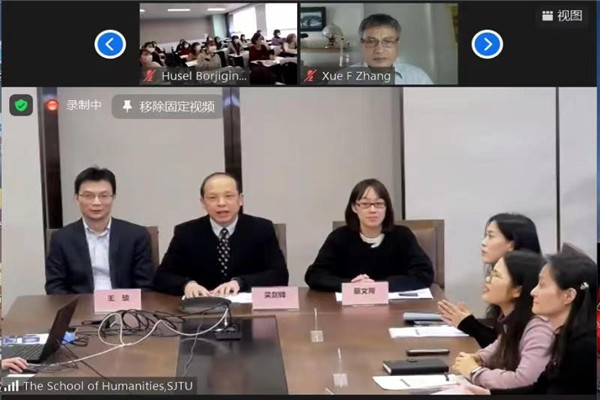 On November 24, the school held an international webinar "Online Chinese Language Teaching: Challenges and Opportunities". Faculty and students from well-known universities in the U.S., Germany, Australia, Japan, Thailand, Egypt, and Kyrgyzstan attended the webinar. The attendees shared their views on various topics such as how to manage online Chinese language teaching, how to conduct online Chinese language teaching and assess the learning outcomes, and the prospect of online Chinese language teaching.


From November 26 to 28, the School held "Exploring New Humanities" International Forum: Living in the New Era: Digital Technologies, Creativity, and Science-Fiction for people to seek the path to new humanities together. Hundreds of scholars and students from different disciplines attended the forum and exchanged their ideas.


As a new mode of international collaboration explored by the School of Humanities, the International Week has attracted hundreds of faculty and students from top universities in five continents. In the future, the School of Humanities will continue to host this annual event so as to provide a platform for its partner universities to enhance understanding and promote exchanges, and to establish further collaboration in more fields.




Photo by Cai Wenjing, Mo Xiaoling and Li Xiaoxuan